Coworking Neuchâtel is expanding to offer you more. More workstations, meeting spaces, and exchanges!
It is therefore with great pride that we announce the opening in 2021 of our new space: Coworking la Chaux-de-Fonds.
The offer
From January 2021, we will offer you a new 400 m2 space, ideally located at the central station of La Chaux-de-Fonds.
It is in this professional environment that we will put at your disposal :
3 private offices of 30m2 for those of you working as a team
20 fixed or nomade workplaces if you work individually
2 meeting rooms that can accommodate between 2 and 20 people to allow you to welcome customers and partners.
As well as 1 large kitchen to satisfy your hunger
The equipment
For you to work in the best conditions possible, the Coworking space will have Kinnarps ergonomic furniture. You will also find a professional printer, a high-speed internet connection, office supplies, lockers to store your belongings, and a fully equipped kitchen. All you have to do is start working!
Your benefits
Coworking la Chaux-de-Fonds offers you:
A professional place to work productively without rent guarantees or long-term commitments
A 24/7 access to allow you to work whenever you want
A dedicated team to welcome you and your customers
A warm and friendly atmosphere
A network of more than 80 members
Activities and events for you to exchange and network
But that's not all! Discover below, thanks to our comparison table, what coworking can bring you: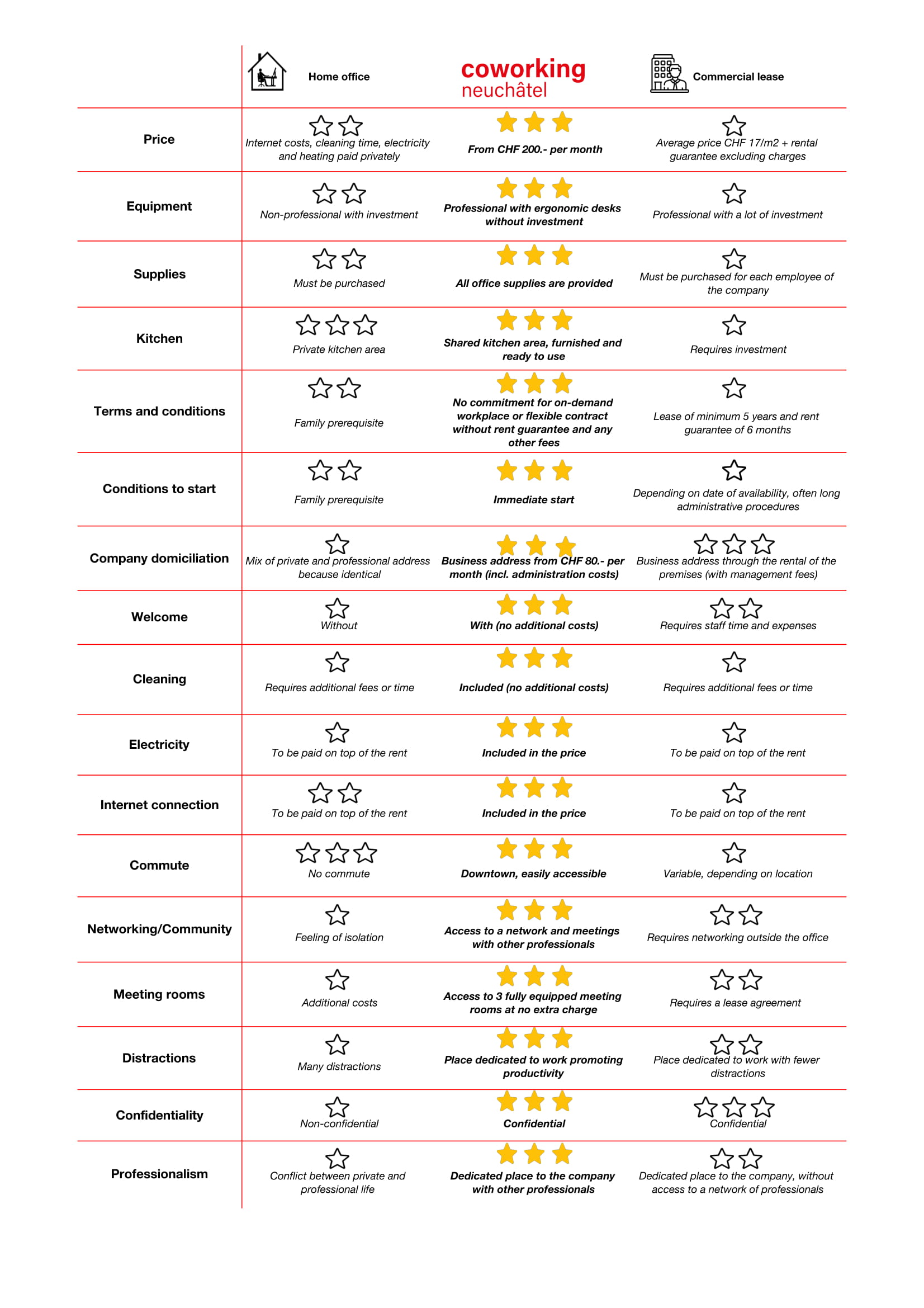 Curious? Contact us for more information!