Choose a prestigious address and enjoy all the advantages the canton of Neuchâtel has to offer to you, such as its economy and its cosmopolitan environment. Our spaces in Neuchâtel and La Chaux-de-Fonds are ideal locations for the domiciliation of your company in a dream setting.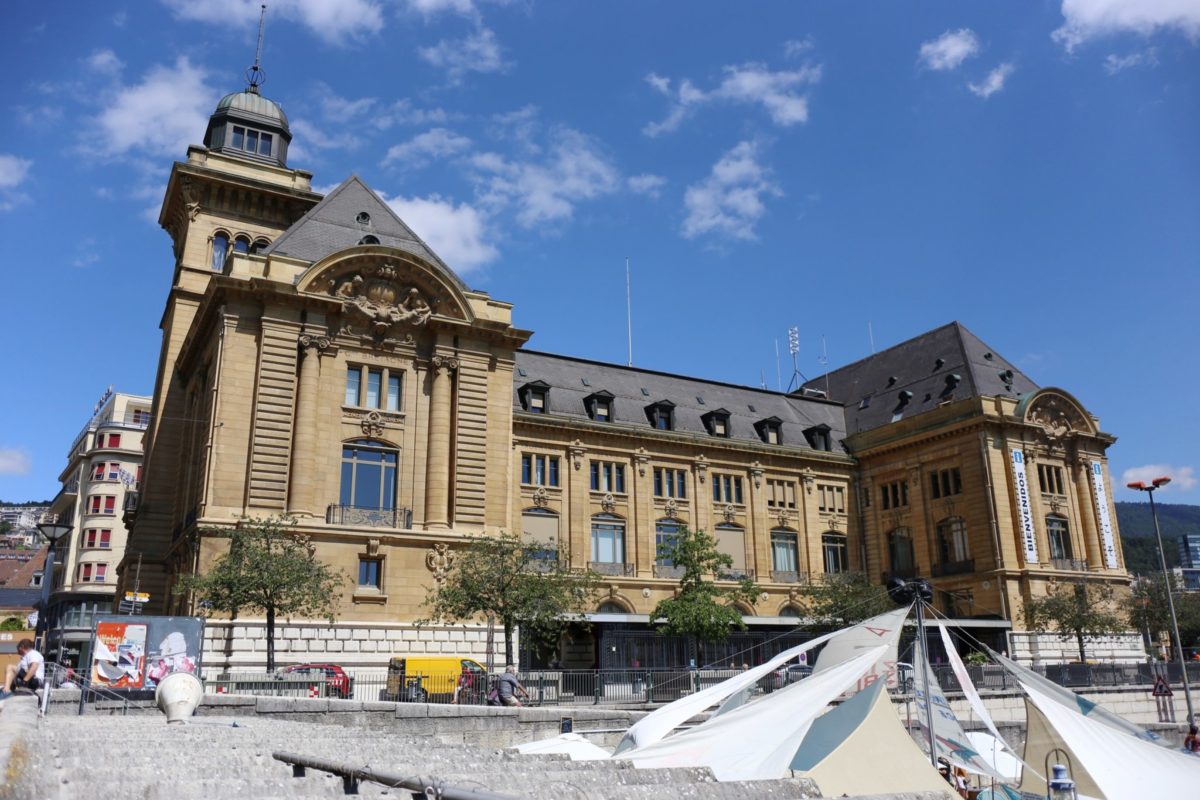 Company domiciliation in the canton of Neuchâtel
"The Canton of Neuchâtel: Three centuries of innovation at the service of humanity." (Department of the Economy, Republic and Canton of Neuchâtel)

The domiciliation of a company in Switzerland, and more precisely in Neuchâtel, gives access to a constellation of benefits that bind:  
Ideal geographical position in the heart of Europe
Meeting point and ease of exchange between Basel, Geneva and Zurich
Attractive, easy and quick commuting
The most interesting canton in terms of business taxation
Quality of life between lake and mountains
An economic service that facilitates integration into the canton thanks to long-term support
Watchmaking heritage representing reliability, precision, complexity, rigor and meticulousness
Agile, diversified and dynamic ecosystem
Stable and thriving economic environment
A wealth of diversified industries offering specific know-how that can be applied to your business
A wealth of talent and a start-up incubator that foster innovation
High level education domain well represented
Access to a high quality Swiss or European workforce
A multilingual environment with more than 40 free trade agreements worldwide 
In short, Neuchâtel is a high value-added canton with a wealth of specific skills.
Still have a doubt and you want to discuss it?
Contact us
Company domiciliation at Coworking Neuchâtel
Our domiciliation service includes:
Establishment of your registered or fiscal and commercial headquarters
Use of our address on your website, stationery, and other channels
Reception of the mail (regular, registered, etc.)
Sorting and forwarding mail to the requested address (extra charge)
Systematic notification upon reception of the mail
Personalized customer service during your visits and communication by e-mail regarding your visitors' information
Professional team committed to warmly welcome your customers and partners
The first 2 bookings of a meeting room are free (half-day period), then at a preferential rate (CHF 150/half day).
Rate: CHF 180/month excl. tax
With access to the workspace (coworker subscription), domiciliation is offered at an advantageous price of CHF 96/month excluding VAT.
Telephone service : option to have a local phone number with personalized reception or possibility to forward the call to a requested phone number (extra charge of CHF 50/month).
If you are convinced by this proposal, we still have some nice surprises in store for you, such as the possibility of renting meeting rooms and offices in Neuchâtel and in our space in La Chaux-de-Fonds.
Contact us